In Memory
Donald (Don) Patrick Corey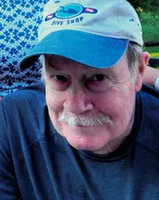 Donald "Don" Patrick Corey passed away unexpectedly on August 18, 2023, at the age of 69. He was the fifth child born to Don and Norma Corey on July 5, 1954. Don was born and raised in Spokane, WA. He attended St. Thomas More and Mead High School. Following high school, he started his own floor-covering business called Don's Floor Covering.
He married his wife Sandi in 1980 and had two children: Erin and Donnie. He spent his extra time at Priest Lake riding his ATV in the mountains with family and friends. His two grandsons, Maddox and Mason, kept him busy with being their private chauffeur back and forth to school and anywhere else they wanted to go. He also enjoyed watching the Seattle Seahawks and Mariners.
He is preceded in death by his son Donnie.
He is survived by his wife of 49 years, Sandi; daughter and son-in-law Erin and Randy Taft; two grandsons Maddox and Mason; his four sisters and their spouses; and numerous nieces and nephews. There will be a small graveside service at Holy Cross Cemetery for the family.