In Memory
Robin Murray (Putnam)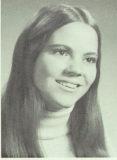 Survived By: Her husband, Tim Putnam and 2 sons, Jacob and Christopher.
Here is a lovely note written about Robin by her friend Jenny Kellogg.
Robin was my friend for 32 years and we met at horse sale in Deer Park when she was 16 and I was 15 across the fence looking at the horse her Dad just bought and we hit it right off... We went to school together, road horses, snow skied, hung out, went to parties, worked at the same places, lived together, attending each others weddings and the birth of her two boys and did so many other things too throughout the years. She didn't have an easy life growing up and losing her Mom when she was just 8 years old, having two older sisters who tormented her most of the time and a mostly absent Dad, so she adopted my parents as her parents, and they treated her as such. Her and my Dad did fight a lot, they were the same, both stubborn! Even when her and Tim moving to the Seattle area that didn't stop us from seeing each other often. She had the kindest heart and would help anyone. Grateful and Gifted and a wonderful Mother! I spoke with her the day before she died and it came to a shock for everyone and especially leaving 2 little boys without a Mom. Until my parents passed away they always sent the boys Christmas gifts and BD cards. I can't believe she has been gone 21 years already and I still want to call her up on the phone and just chat away for hours! She was my Best friend growing up and taught me a lot about life. She was out-going and had a mind of her own and she taught me how to be assertive and speak my mind when needed. She was truly a one and only and I miss her every day, but am so thankful to God to be gifted her as my friend.