In Memory
Leslie Reed (Whillhoite)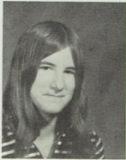 Leslie Reed [Born: May 27,1955 Died: 2014]
Leslie Reed, 59, of Redding, California passed away Thursday, August 7th, 2014, while recuperating from health issues.
Leslie attended the Mead School District in the class of 1973. She will be missed by all that knew her. She loved her four children and three grandchildren very much.
Survivors include her siblings, Sharon, Steve and Roy and their spouses. Her children and grandchildren along with several nieces and nephews.
A private service was held in Redding, California. A Celebration of Life will be held at a later date.
*********************************************************************************************************
Here is a lovely note that Jenny Kellogg wrote about her friend Leslie.
I met Leslie when I was 8 years old and she lived in the same neighbor as mine in north Spokane and we went to school together and were Best friends until we wandered away from each other in Jr. high... I didn't like the friends she was hanging out with or her changed lifestyle. The time I did spend with her was quality! I remember when I got my first horse when I was 12 and he was at a boarding facility not far from home where he was being trained to ride. One day I got on him and he ran away with me and I fell off. Scared to ride him again, Leslie being fearless said, well if your not going to him, I am! She did and I was always amazed at her grit and determination. She didn't have the easiest of life's and I heard years later that she was involved in a head-on car accident which left several people dead and she was badly injured. I had lost track of her before then and we finally found each other many years later when she married in CA. and had kids. We would write letters and she came up to Washington where I met her, her husband and kids in Colville at a lake where her Mom lived. She got divorced and I lost track of her again until I finally found she had moved back to Spokane and we were friends again, for only 2 years. She moved back to CA. to be closer to her kids as her health was getting worse. She always had respiratory problems even as a kid. She passed way not too long after she moved back to CA. I am grateful for her friendship, but always regret not staying in better touch with her. She was a very kind and generous person.