In Memory
Robert (Bob) Endicott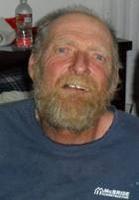 Robert "Bob" Alan Endicott, 60, passed away unexpectedly at home in Ellensburg, Washington on August 12, 2016, from asthma. Bob was born September 1, 1955 in Spokane, Washington to Robert Lee and Frances E. (Livinghouse) Endicott. With his family he lived in the Spokane Valley. For a short time he moved and attended Mead High School. He graduated in 1973. He loved the outdoors, growing up you could find him out hunting with his father and brother, fishing with his grandmother, Cora Endicott. Racing motocross or playing in the snow on the families snowmobiles. Bob was born with an ability to talk to anyone, he made friends easily and had many. You could always count on his quick wit and he always had great comebacks.
His first job as a teen was working on Yergen's Dairy Farm in Newport, WA. He then started in the construction business. He owned Endicott Construction with his father and later D&B Construction with his brother in law Dave Johnson. In July 1989 he married Raeneen L. Croover.
Bob is survived by his sons Naythan Endicott (Annalise) of Grapeview, WA and Ryan Endicott of Ellensburg. His daughters Bobbi Loshe (Andy) of Honolulu, Hawaii and Nesta Olsen (TK) of The Dalles, OR. Brother Charles Endicott (Ilene) of Poulsbo, WA and sister Laurie Endicott of Arlington, WA. Grandchildren Zerin, Kaplin, Easten, Hayden, Remy and Koi. Nieces and Nephews, and many cousins that he kept close to throughout his life. Our family added a teen sister in 1975 Collette Koski (Rick). The love of his life, Raeneen Endicott of Ellensburg and his faithful dog, Kirby who was always by his side.
Bob was preceded in death by his parents Robert "Curly" and Frances Endicott whom he loved dearly and missed fiercely.
A Celebration of Life for Bob is set for Saturday October 8, 2016 at the Ellensburg Adult Activity Center at l:30 pm. Pot luck to follow drinks to be provided.